Sphere Entertainment offers multi-talented clowns. Sphere clowns combine music, high comedy, silly slapstick, balloon artistry, audience participation and just plain fun in their routines. They create marvelous rapport with the guests.
Sphere Clown Band
 Gold record award winners and Juno nominees, this popular troupe has delighted family audiences around the world since 1977. Professional and experienced, the group presents musical, educational and fun participation oriented shows. Sphere Clown Band's shows are 30 to 40 minutes and can be themed to your event.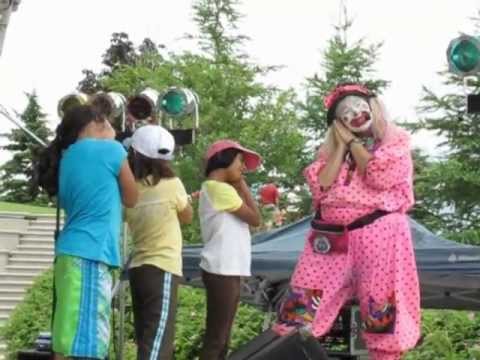 Pookey's Gang
These fun-loving musical strolling clowns play traditional Christmas tunes as well as children's favourites. Children are encouraged to participate with the band by singing along and joining in with their playful antics. Pookey's Gang has been playing at malls, Christmas events, corporate and private parties for many years.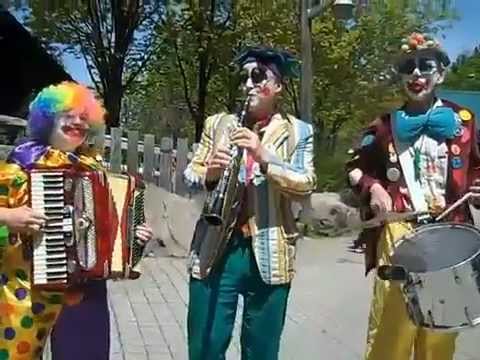 Hiccup the Clown
Hiccup is a family-oriented physical comedy performer. Dressed in excellent clown costume with great make-up, Hiccup juggles and rides a unicycle while interacting with the audience with a polished patter that draws them into complete participation in the act.
Fat Clown Act
This is a great novelty walk-around.